Family Hauber
Haubers Alpenresort successfully combines a farm stay with the luxury and warmth of a superior 4-star hotel.
A family run business
Our philosophy is lived to the full not only by the family but also by our employees who are passionate about helping guests get to know the land we live in, our regionally sourced produce and our lifestyle. Our motto says it all: ""Nature – Revitalisation - Health".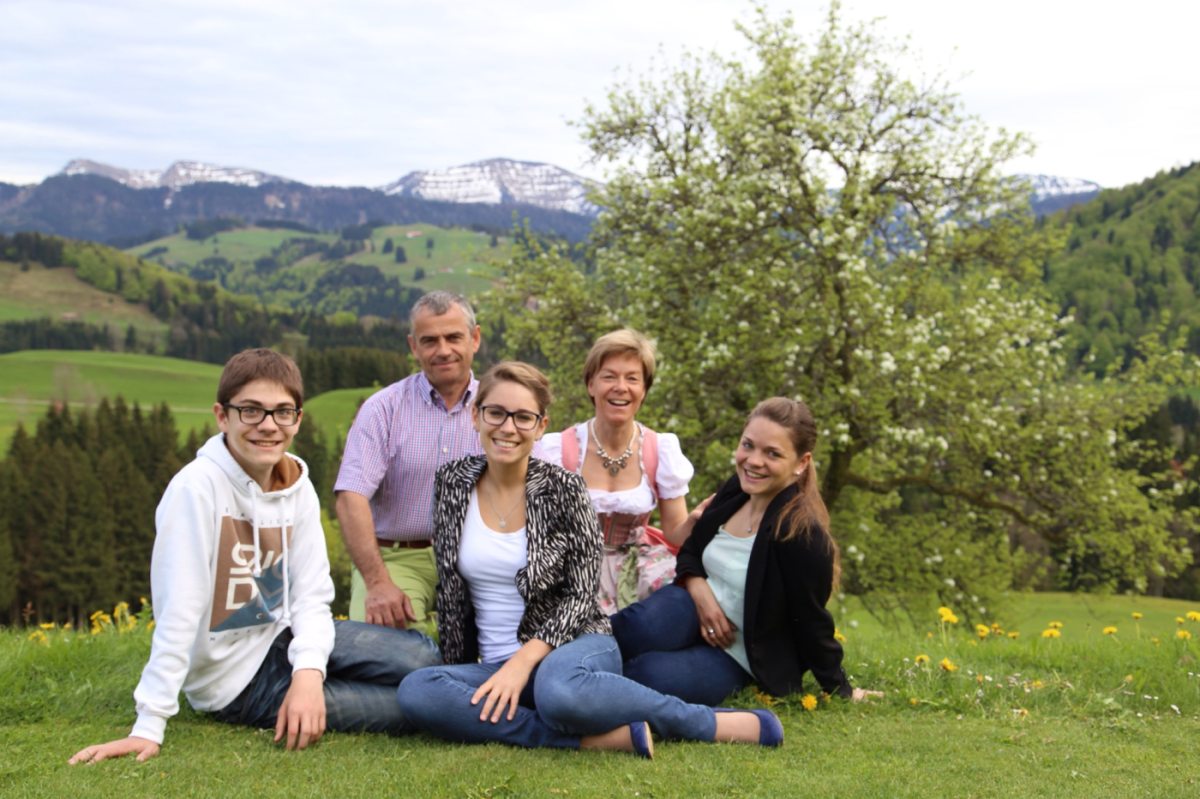 60 hectares of natural beauty
The grounds that form part of Haubers Alpenresort include an Alpine farm and meadows, woodlands, an Alpine pasture and an extensive hiking area that currently covers 60 hectares.
From the farm to the hotel
Klaus Hauber is passionate about his chosen career as an Alpine farmer and loves both his profession and the land. In recent years he has been able to integrate more and more of the farm into the hotel's offering. Alpine farming heritage is tangible in every aspect of the hotel as is exemplified by the treatments on offer that include hay applications, a hay bed to relax on after your treatment, an Alpine sauna and even an entire farmhouse full of health, beauty and wellness offering a wide range of typical Allgäu ingredients.
Traditional Alpine landscape
Hauber's Alpine climate trail not only gives our guests the opportunity to enjoy our beautiful hotel grounds but it also puts them in touch with the benefits of living a healthy life, the traditions of farming and the beauty of the Alpine landscape. At Haubers Alpenresort "Nature – Revitalisation - Health" have become a firm focus and have now been expanded to include far more than just the classic Oberstaufan "Schroth therapy".